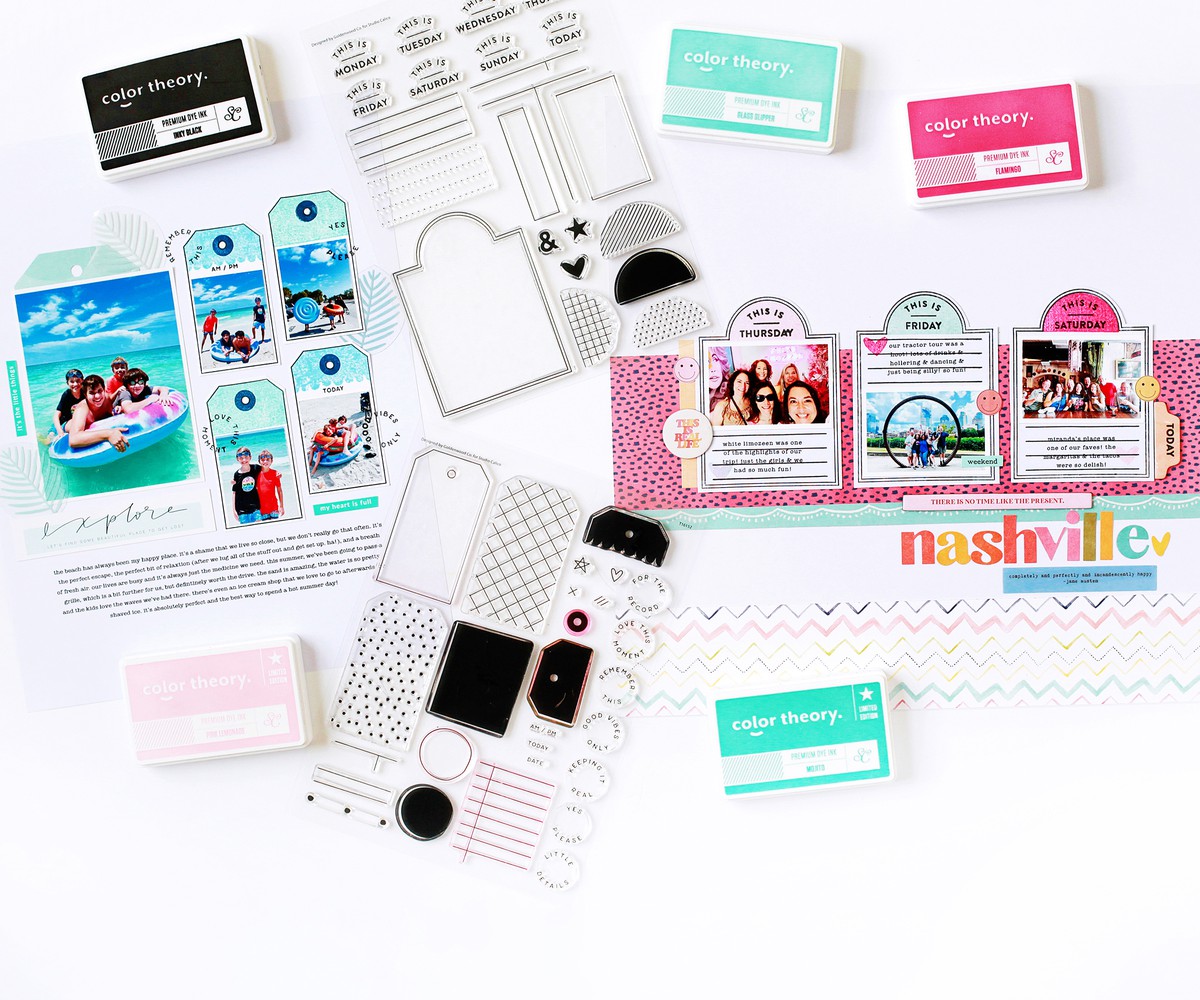 Stamp Kit
Stamp along with us! Our monthly stamp subscription motivates you to get inky with a new 6x8" stamp set each month. You'll also receive a digital version of the stamps, as well as access to an online classroom to keep you inspired all month long.
Add to Box - Here's How it Works
Order by January 1st at 11:59 AM ET to receive this Stamp Kit.
*Only $1 Shipping!
*Small $4.00 handling fee for international shipping
Monthly reveals. New kits are revealed at 12:00 pm ET on the 1st of each month.
Add on. Between the 1st and the 5th of the month, choose from select add-ons that feature staples tailored to your subscription type and new products. All subscribers can add to their monthly subscription order for no additional shipping cost--Canadian and International subscribers simply pay one handling fee. This gives you the freedom to add a little something extra to your kit order, without worrying about an additional shipping charge.
Inspiration, delivered. Kits ship by the 10th of each month, preparing you for a month of memory keeping.
Skip a month. Don't need a kit this month? Simply take the month off by skipping a month by 11:59 pm ET on the day before reveal. We understand that life gets busy.
Enjoy extra discounts. Subscriber-only promotions and discounts are given periodically.

What's in this month's kit

+

Remember, all full price clear stamp sets always ship free - ANYWHERE IN THE WORLD!

1 - 6x8 stamp set with ** individual stamps
Add To Your Box
As a subscriber, you can add coordinating items to your subscription order during the add-on period and receive free shipping on those items - Here's How it Works. Not a subscriber? Purchase select add-ons in the shop!
Why Subscribe?
Our subscriptions are customizable. Need to skip a month or add more supplies? You got it.
Our community shares ideas and cultivates friendship. Follow along via @studio_calico and #mysckitishere on Instagram.
Subscribers get extra perks, including $1 shipping on add-ons and shop discounts throughout the year!