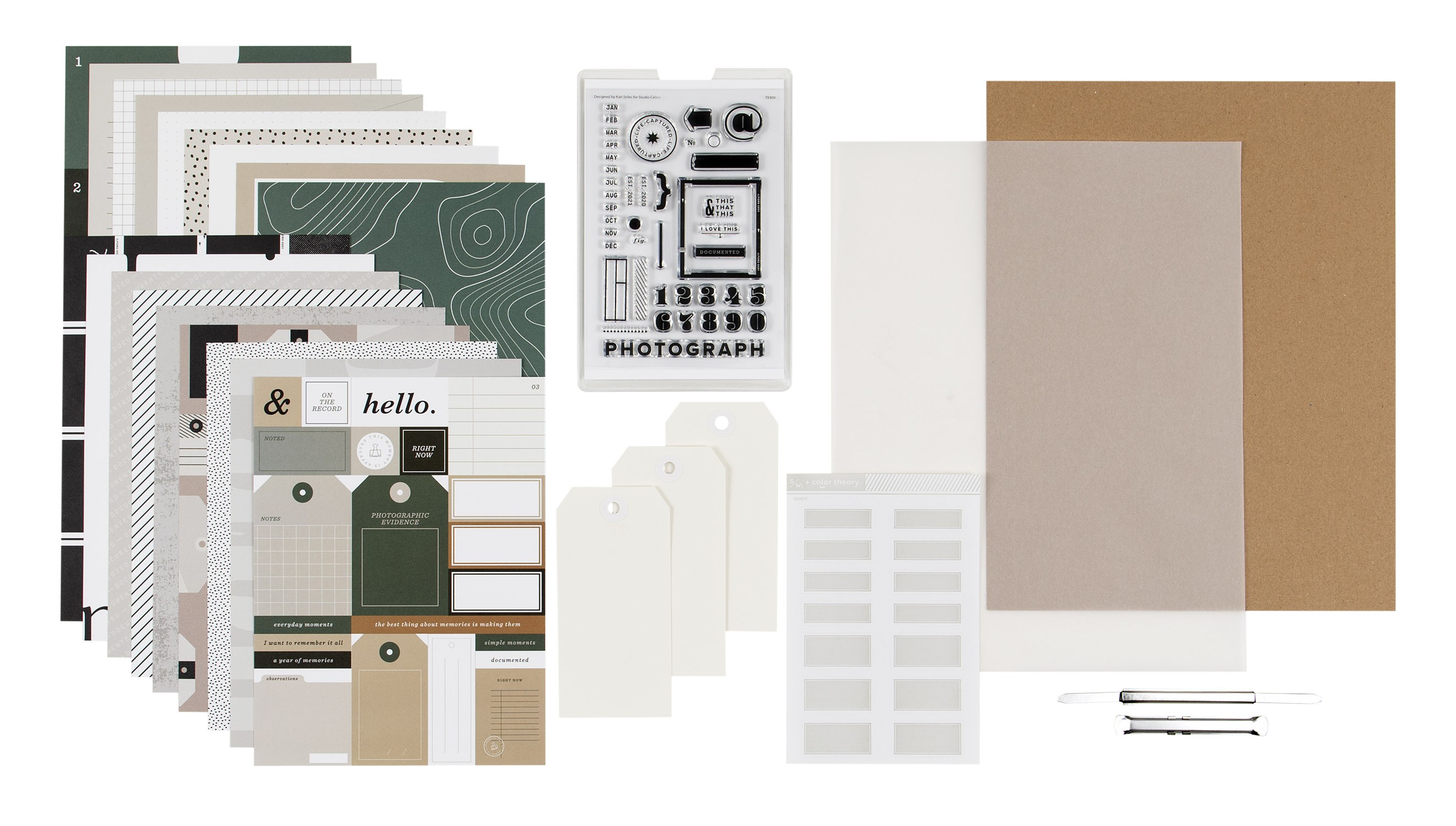 Class Kit
This mini kit coordinates perfectly with Kari Stiles's Mini Book Workshop 2021.
1 - 4x6 stamp set by Kari Stiles
1 - 6x8 double-sided paper pack with 18 pages
1 - 8.5" x 11" vellum paper sheet
1 - 8.5" x 11" kraft paper sheet
3 - 4.75" x 2.375" shipping tags
1 - Paper fastener
1 - 4x6 label stickers sheet
---
What you'll learn
Tips for choosing photos for your album
Easy editing tips for your photos
How to create the cover for your folio
Ideas for base pages for your album
Tips for embellishing your mini album
Ideas for stamping with the class kit stamp set
---
Kari Stiles
Kari Stiles is a documenter, photographer and graphic designer living in the Bay Area. New music, street photography, natural light and the ocean keep her inspired most days. She is passionate about creating things that are honest and creatively fresh to encourage deep dives into making.
---
What comes with this class
Detailed lessons showing how Kari's mini album came together, from start to finish
3 instructional videos sharing the inspiration, ideas and techniques behind Kari's album
Assignments from Kari to keep you on track with building your album
Digital version of Kari's Life Captured Kit stamp set