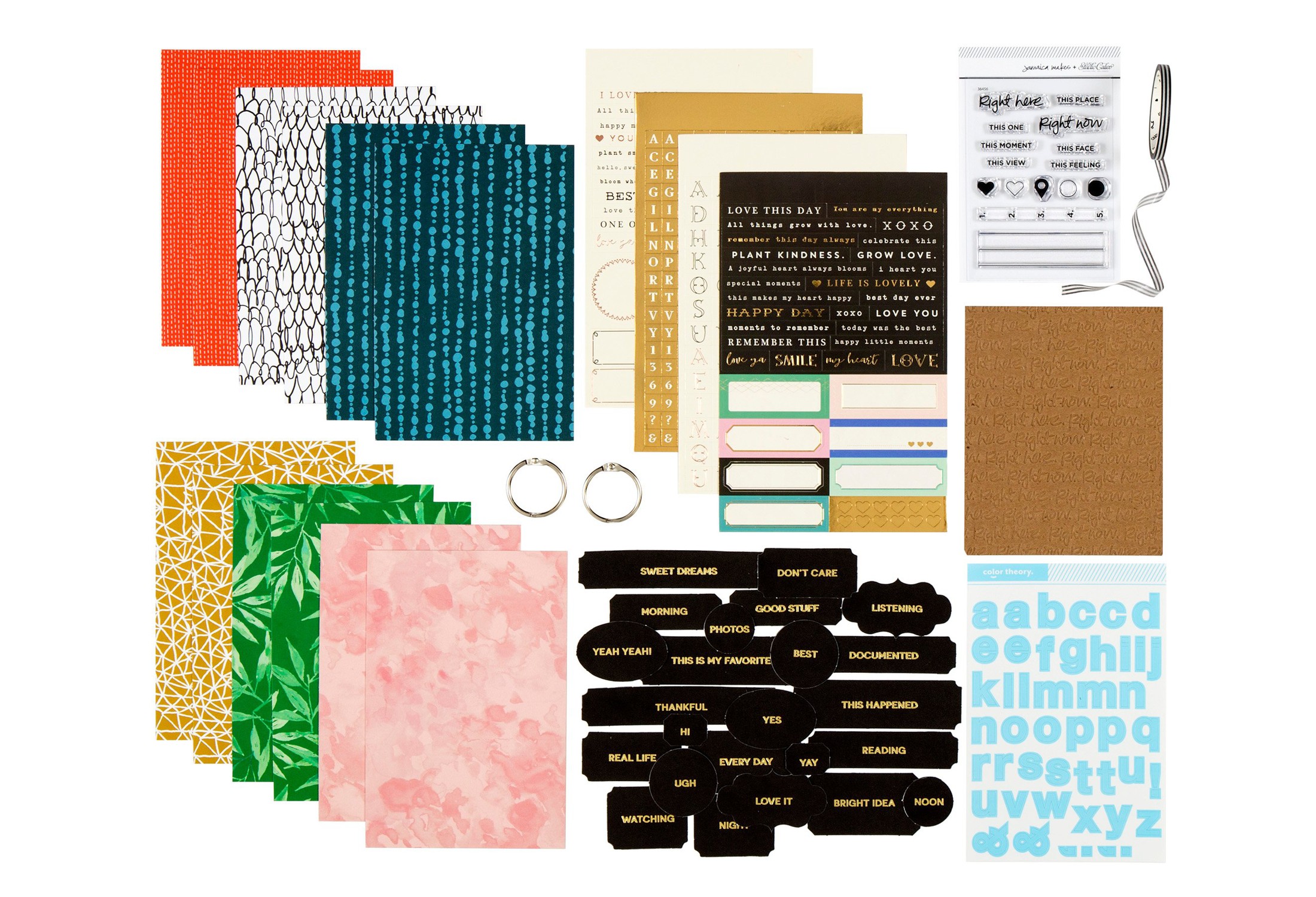 Class Kit
Be the author of your own story. With the Pen Name Add-On Kit, record the details that make up your story in Jamaica Edgell's Mini Book Workshop with gorgeous patterned cards, versatile black labels, Color Theory alphas, and cardstock stickers! The story is yours to tell—share it beautifully with the products to match!
---
What you'll learn
Ideas for recording a snapshot of your life right now in a mini album
How to create a title page and cover for your album
Tips for building your pages
Inspiration for adding details, embellishments, and journaling that provide a glimpse into your story
---
Jamaica Edgell
My name is Jamaica, I'm a graphic designer and crafter. Everyday attire: jeans and flip flops. Regularly: running, movies and trips with my girls. Weakness: books, photobooths and pretty paper. No, I wasn't conceived in Jamaica. And no, my parents haven't been to Jamaica. In fact, I've never been to Jamaica. But my parents were creative and, I think, romantic when they named me after this song, Jamaica Say You Will.
---
What comes with this class
Detailed lessons showing Jamaica's mini album come together from start to finish
Instructional videos sharing the inspiration, ideas, and techniques behind Jamaica's album
Interaction with Jamaica on a class message board during March & April
Challenges from Jamaica to keep you on track with building your album