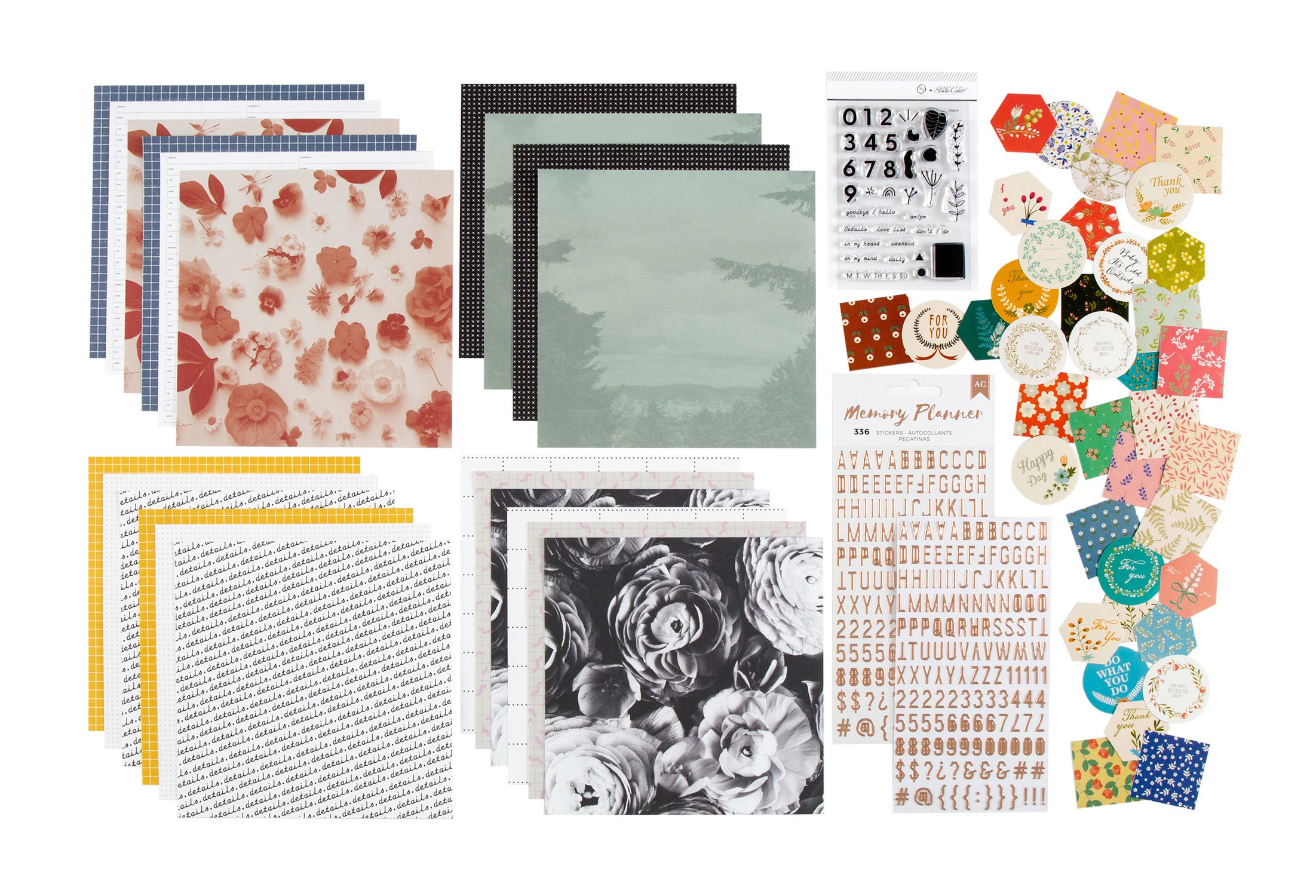 Class Kit
Focus on the details. Tell a deeper story with the help of the More Details add-on kit designed by Life.Love.Paper. With gorgeous patterned papers, a versatile 4x3 stamp set, and great embellishments, this kit is perfect for any project!
---
What you'll learn
Ideas for documenting the details of a single relevant theme of your life
How to create and bind your own custom DIY mini book
Tips for preparing your workspace and supplies for album assembly
Unique methods for inserting photos into your album's pages
Ideas for decorating your pages using stamps and collaging, as well as incorporating journaling
Two methods for binding your custom book and creating a clasp for holding it closed
---
---
Tina Aszmus
As one of Studio Calico's graphic designers, Tina Aszmus often utilizes different art mediums in her designs and personal work. With watercolor being her go-to medium, she often creates simple patterns and backgrounds and is inspired most by her surroundings. Tina lives in Anchorage, Alaska with her husband and son. When she's not creating for Studio Calico, she's usually painting, scrapbooking or thrifting.
---
What comes with this class
Detailed lessons showing Tina's mini album come together, from start to finish
3 instructional videos sharing the inspiration, ideas and techniques behind Tina's album
Interaction with Tina on a class message board during November & December
Challenges from Tina to keep you on track with building your album