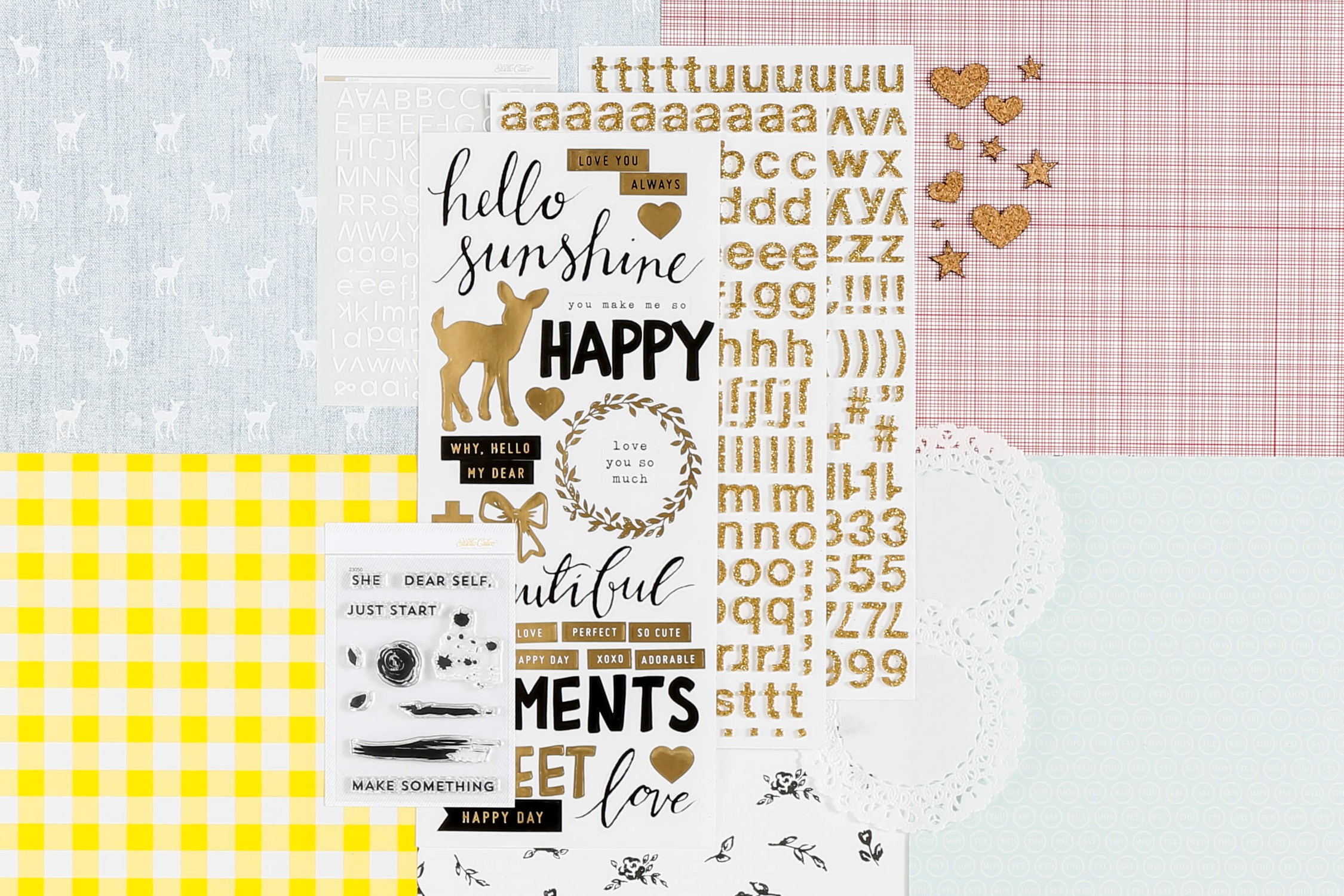 Class Kit
Papers:
Cherry Cherry (Dear Lizzy)
Peony (Maggie Holmes)
Sun Lit (Maggie Holmes)
My Dear (Maggie Holmes)
Day to Day (Studio Calico)
Embellishments:
Clear Stickers (Maggie Holmes)
Gold Glitter Letter Stickers (Maggie Holmes)
Cork Shapes (Studio Calico)
Alpha Sticker (Studio Calico)
Stamp Set (Studio Calico)
Doilies (Studio Calico)
---
What you'll learn
How to build your own art journal

Background techniques with watercolors, acrylic and gesso

Stamp and Stencil techniques

Doodling in your art journal

Prompts and starting points
---
Caylee Grey
Caylee is an overenthusiastic artist and encourager who shows creatives how to go from ideas to doing. She is a South African living in Germany with her husband and tiny, fluffy snowball that some might call a dog. The other two loves in her life are seeing others discover their inner artist, and garlic.
---
What comes with this class
Detailed lessons showing how Caylee's Art Journal came together, from start to finish
Videos sharing the inspiration and ideas behind Caylee's album, as well as her techniques
Interaction with Caylee on a class message board during April and May
Challenges from Caylee to keep you on track with building your album
Digital Botanical printables
Live chat with your teacher and fellow students